We Are The Algonquin Group
The Algonquin Group Founders—Skip Rowland, Banner Cross, Glenn Gregory, Obsidian Investment Advisers, and Donald King, Mimar Pacific—are Seattle-area Black businessmen that have a long history of working on economic development within Pacific NW communities of color.
The Algonquin Group's mission is to build awareness around socially sustainable activities that can lead to improvements within the American system of capitalism. We believe Information is NOT Power. Instead, Information brings about knowledge, which in turn can give individuals a sense of control over their destiny.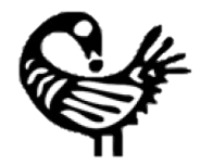 This is reflected in the Algonquin Group logo's use of a Sankofa bird. Sankofa is a word in the Twi language of Ghana that translates as "Go back and get it" (san - to return; ko - to go; fa - to fetch, to seek and take), and also refers to the Asante Adinkra symbol represented either by a bird with its head turned backwards taking an egg off its back, or as a stylized heart shape.
The Algonquin Group is committed to engaging the Metro Seattle Area community in developing deeper financial literacy; and sharing research and perspectives with our multi-cultural community around:
       1)  Protecting and broadening your wealth;
       2)  Increasing your political awareness of issues that could limit your economic well-being; and
       3)  Empowering you to exert your agency around decisions effecting your personal economic situation.
We hold regular learning sessions to build a community around wealth creation, wealth maintenance and wealth transfer to future generations, using a framework we call "Inclusive Capitalism".
Inclusive Capitalism is a concept that reimagines how Capitalism could operate in a more inclusive way. It offers a framework for a more inclusive economy which fosters innovation, supports entrepreneurism and creates stakeholder value, with a keen focus on equitable social outcomes.
We want to ensure a network exists around information sharing, promoting wealth building, and explaining the mechanisms by which we pass wealth on to our children. Individual support and participation is critical to building this collaborative and focused community, and ultimately narrowing the racial wealth gap!